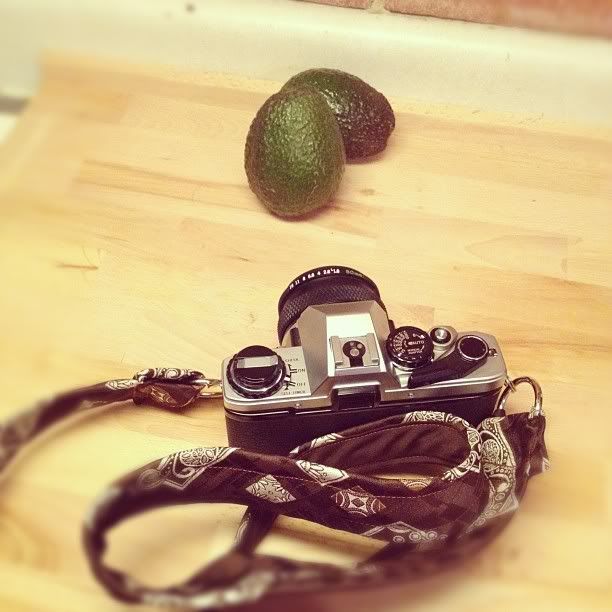 We can blame this whole thing on my boss.
Avocados.
Is it a fruit? Is it a vegetable? I don't know. What I do know is that it's never been an item I've particularly enjoyed. I've purchased them in the past. Taken their pictures. Stared at them while they sat on the counter. And cursed their existence while fighting to remove the pit or tossing them into the compost because I waited to long to try and eat them.
Avocados and I have never been friends. Until now.
Now, I'd like us to become besties and skip through fields of daisies together.
So.....Friday, my boss treated us in the office to a sandwich bar with all the fixings.
Fresh from the bakery rolls. Turkey. Swiss and Provolone cheeses. Tomatoes. Pickles. Avocado.
As the resident vegetarian (soon to be vegan but we'll set aside tackling that goal for another time) in the office I do appreciate the lengths my coworkers go to when trying to make things that I too can (will) eat. I'm sure it can't be easy. At her suggestion, I tried some avocado on my sandwich (I would have been totally content with a simple lettuce and tomato sandwich) and I'm totally hooked. Who knew they could be so good?!
Ok.....I suppose everyone else out there who likes avocado, but I digress.
That one little sandwich has now brought forth a love affair to last the ages. Too dramatic?
While out and about running errands yesterday morning, I picked up a couple of avocados of my own to see what I could do with them.
First up, it was a simple sandwich for lunch. Sourdough bread. Sliced tomato and avocado with sea salt and fresh ground pepper. And just a touch of Vegenaise. Heavenly.
And for dinner, a super simple avocado & corn salad (chopped onion, red pepper, corn avocado with salt & pepper to taste), perfect for a hot summer night.
What are some of your favorite avocado recipes? Anyone have a good one for guacamole?