What in the world happened to April?! I feel like I missed the memo that said we were going to zip through the last 30 days on fast forward. Eeesh.
April was kind of an odd month for me. It kind of started with a bang, but then fizzled rather quickly. Funny how one day things can be going along quite nicely and the next you feel like you've been hit by the freight train of love (or maybe just a really intense caboose of like but that doesn't sound as romantic). Nothing that I can really share publicly (yet) without completely embarrassing myself, but yeah.....I'm definitely looking ahead and actually can't wait to get this new month started!
BUT....the end of April did have a bit of a bright spot. My little 'ole blog is a year old! That's just crazy to me. It certainly doesn't seem like it's been a year since I started this whole thing, but I suppose what they say is true, time really does fly when you are having fun. I've had a really great time dipping my toe back into the world of writing and discovering some really great blogs and "meeting" some truly amazing people along the way.
Over the next week, I am looking forward to rolling out a few new "series" to help keep things fresh and moving along. I started the Couch 2 5k program (again) yesterday, so I will definitely be blogging about that! My 365 Days project has kind of taken a back seat (I am so far behind with processing photos its not even funny) to everything, mostly because it's such a hassle sometimes to deal with my dSLR and photoshop and all that mumbo jumbo. It's kind of sucking the fun right out of it! What I am having fun with though is taking random photos of random things with my iPhone(I managed to finish two 365 projects of just random bits from my world). Rather than have them sit unloved on my phone and/or hard drive, I am really looking forward to sharing those photos with everyone. I should warn you, there will be quite a few photos of my dog but in the end hopefully she will win you over with her cuteness.
I kind of want to end this with a little tune by The Carpenters, but I'm not sure sure anyone else wants to hear me belt out
We've Only Just Begun
at the top of my lungs. Instead I'll leave you with an awesome photo of me jumping after completing day 1 of the C25K program yesterday.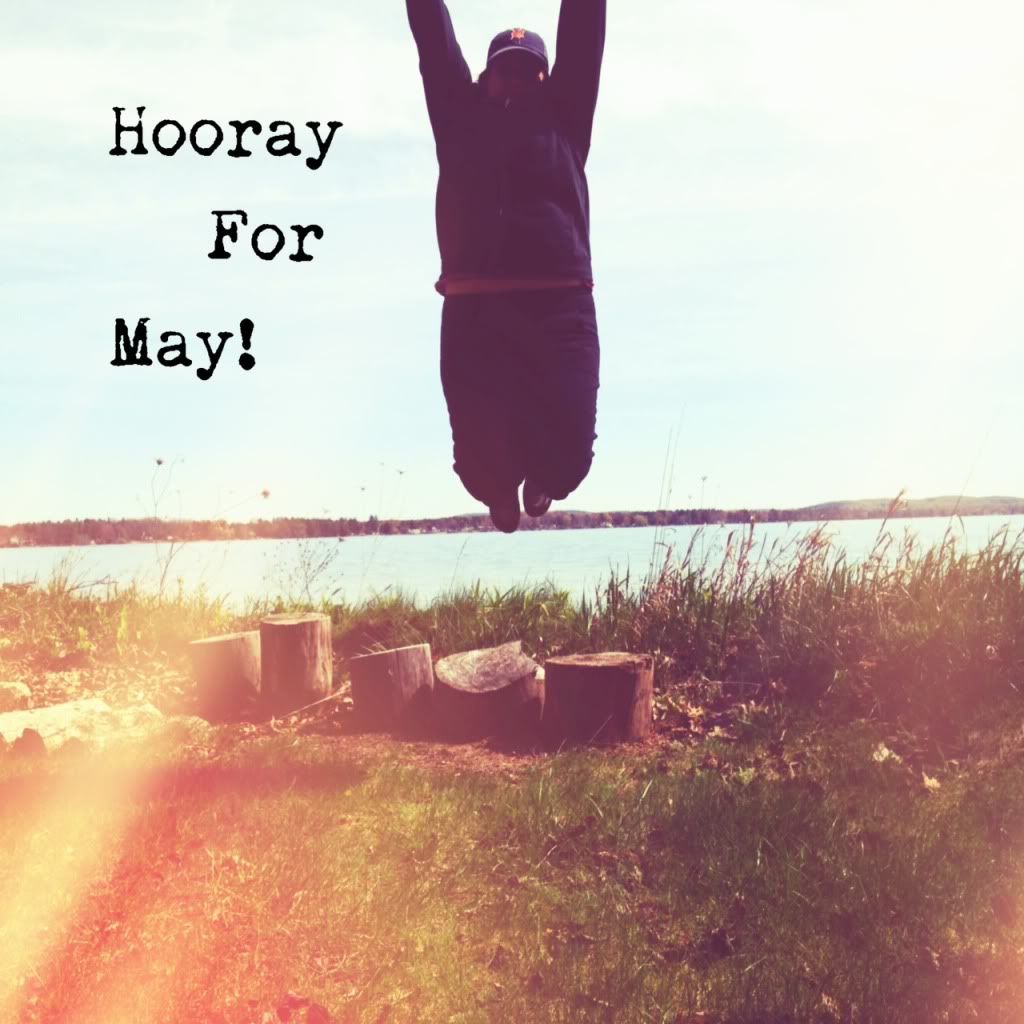 What is everyone looking forward to in May?