In less than a week, I'll be traveling to Detroit to watch the
Tigers
take on the
Royals
at Comeria Park. I. CANNOT. WAIT. It is the last home game of the regular season. Depending on how well the Tigers play and how terrible the White Sox play, it should prove to be a really
stressful
exciting game.
I am officially no longer a redhead. I've been rocking red hair for six years and decided it was time to go back to my natural hair color. You may be asking yourself, "What color is that?!" Well it's something like this......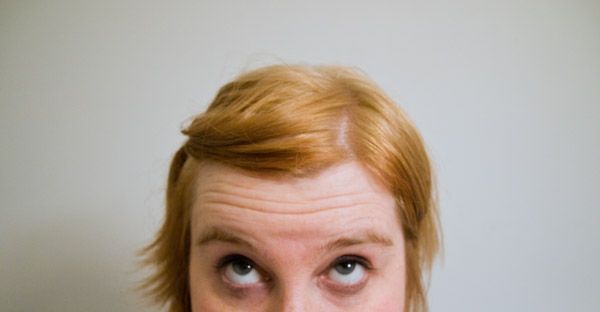 Since my birthday is a little over a month away, I thought I'd buy myself a little something....a new shirt to wear at next weeks baseball game. Aren't mirror shots just the most glamours shots, especially when you have to crank the ISO beyond what your camera is comfortable with because your bathroom is as bright as a cave.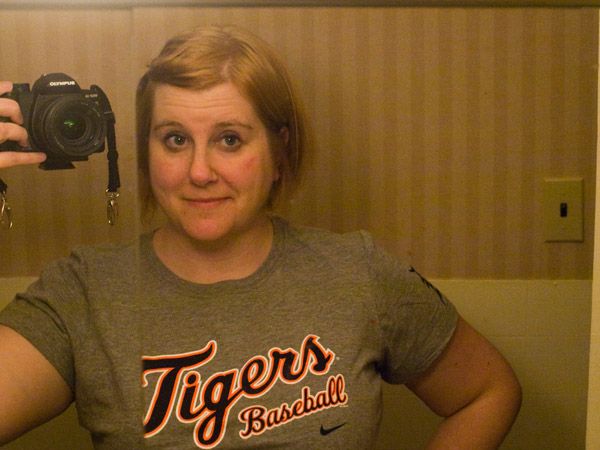 I feel like I've kind of beat this one to a pulp, but no matter how hard I try, I cannot for the life of me get Captain Random out of my head. Oh and remember how I was all freaked out because I thought maybe, just maybe, he'd end up reading
my rant
on here about (romantic) relationships or in my case the lack of one, well....he read it and now he's avoiding which is all kinds of awesome.
It is also all kinds of awesome (no sarcasm on this one!) that fall has descended upon northern Michigan with a vengeance. You know what that means!!! Chunky sweaters, leggings and boots! Lots and lots of boots.