Thursday, my dad, brother and I made the drive to Detroit to watch the last home game of the regular season at Comerica Park. We've been going to games since I was a kid, making the almost 5 hour drive to Detroit a few times a season to watch the Tigers. This was the first game we've been able to make it recently because of busy schedules, but spending an afternoon with my dad while we watch our favorite baseball team is always worth the trip.
Not only was this game the last home game of the season, it was also the last game of a four games series between the Tigers and the Royals. The Tigers were going for a sweep and also a chance at gaining a half game on the White Sox.
It proved to be a really exciting game. Doug Fister, ( my #2 Tiger) pitched an incredible game, setting a new American League record, striking out 8 consecutive batters. Fielder had a pretty incredible infield double (although he was later quoted as saying "it did get into the outfield a little bit) and Infante finally made a much needed defensive play. The Tigers went on the win the game, 5-4 with a walk off hit by Alex Avila.
As always, I took way too many photographs but I thought I'd share some of my favorites from the day:

My dad & Brother before the game Ernie Harwell Sharona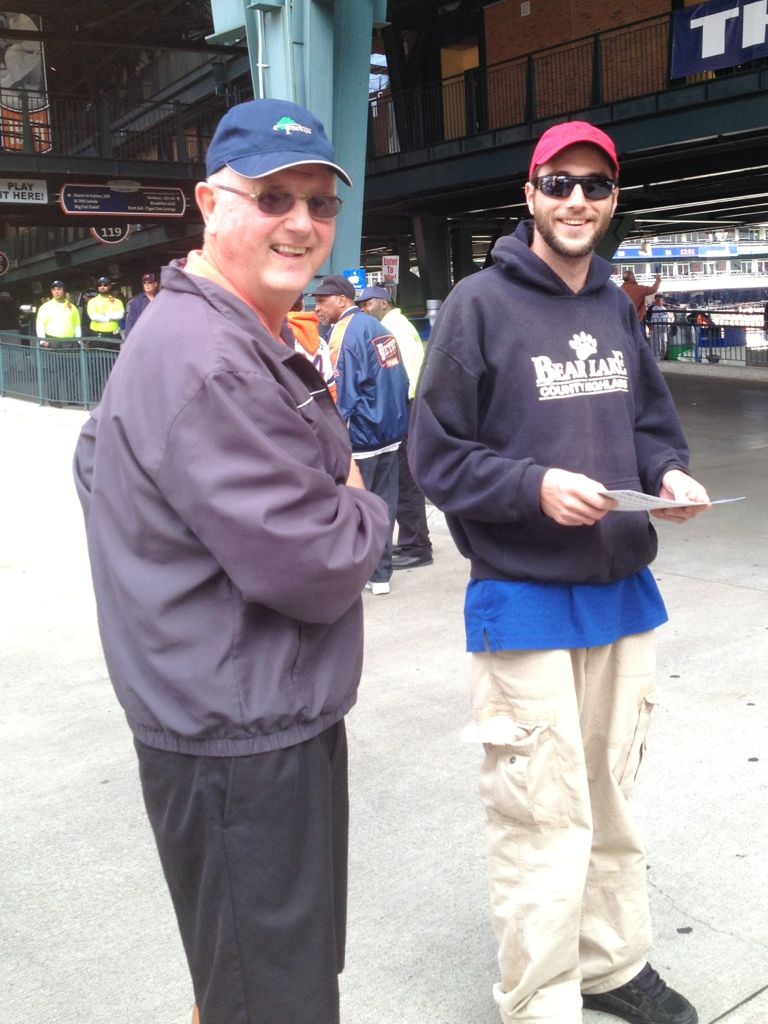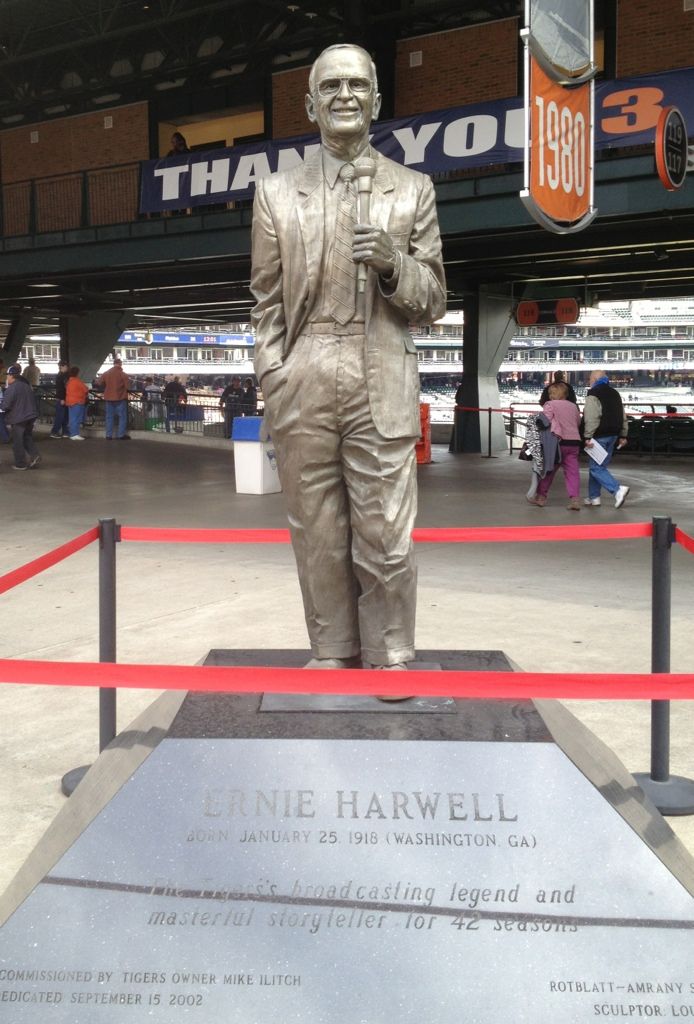 Quintin Berry Brayan Villarreal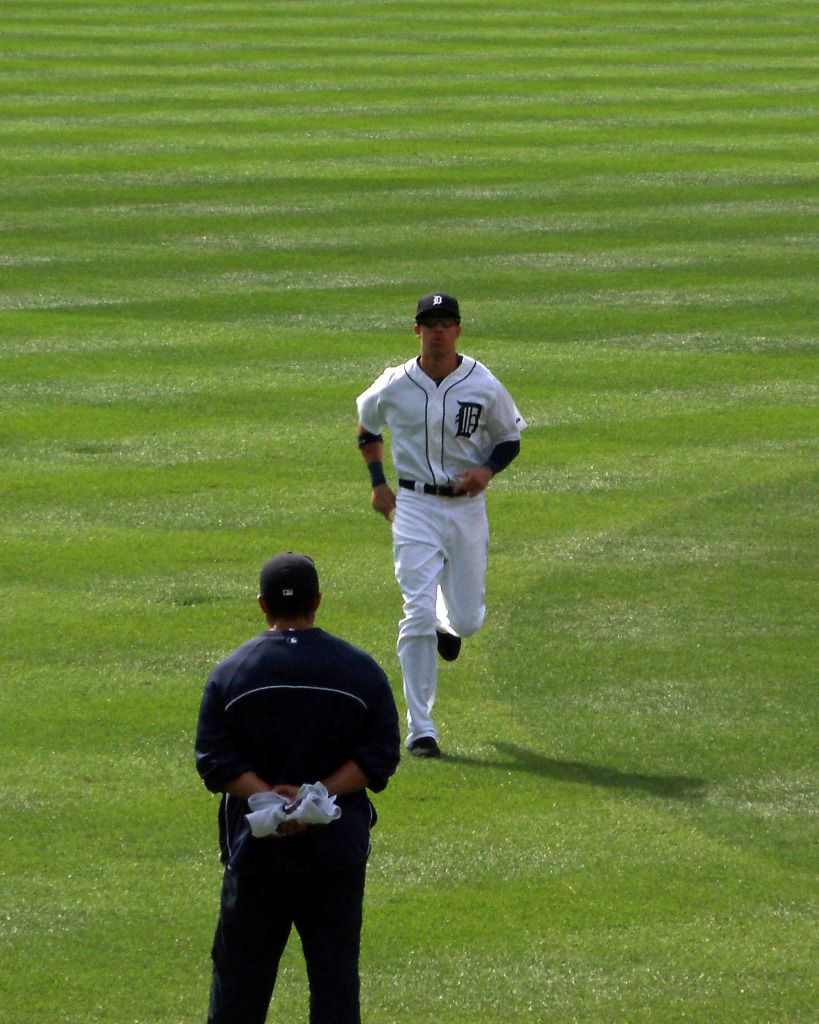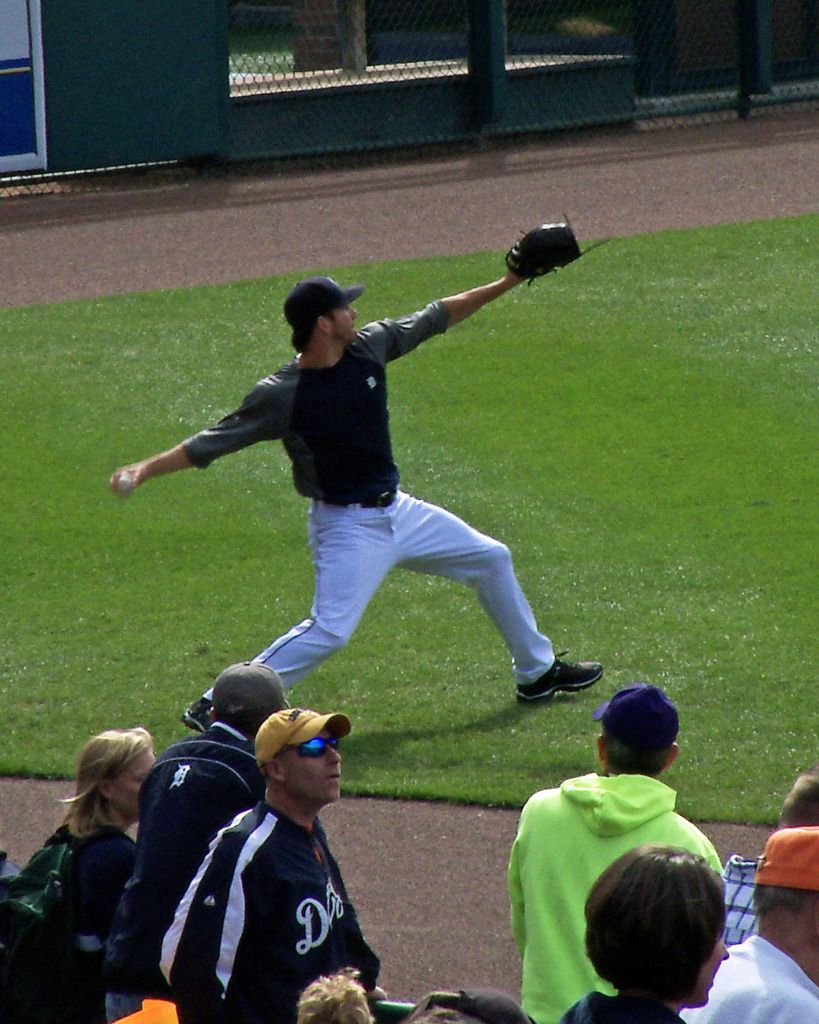 Luke Putkonen sporting a very stylish Hello, Kitty! backpack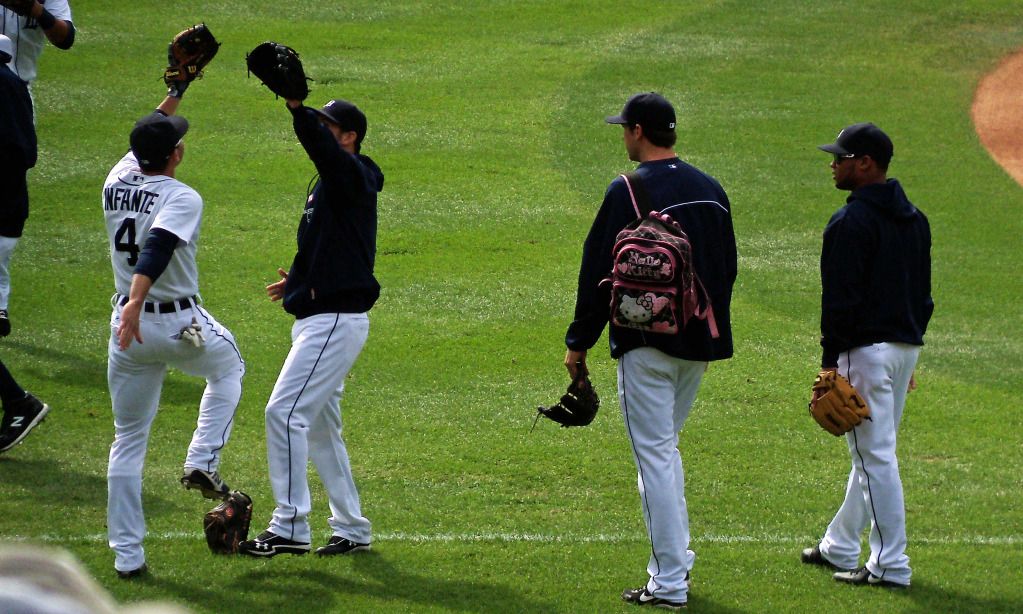 Bullpen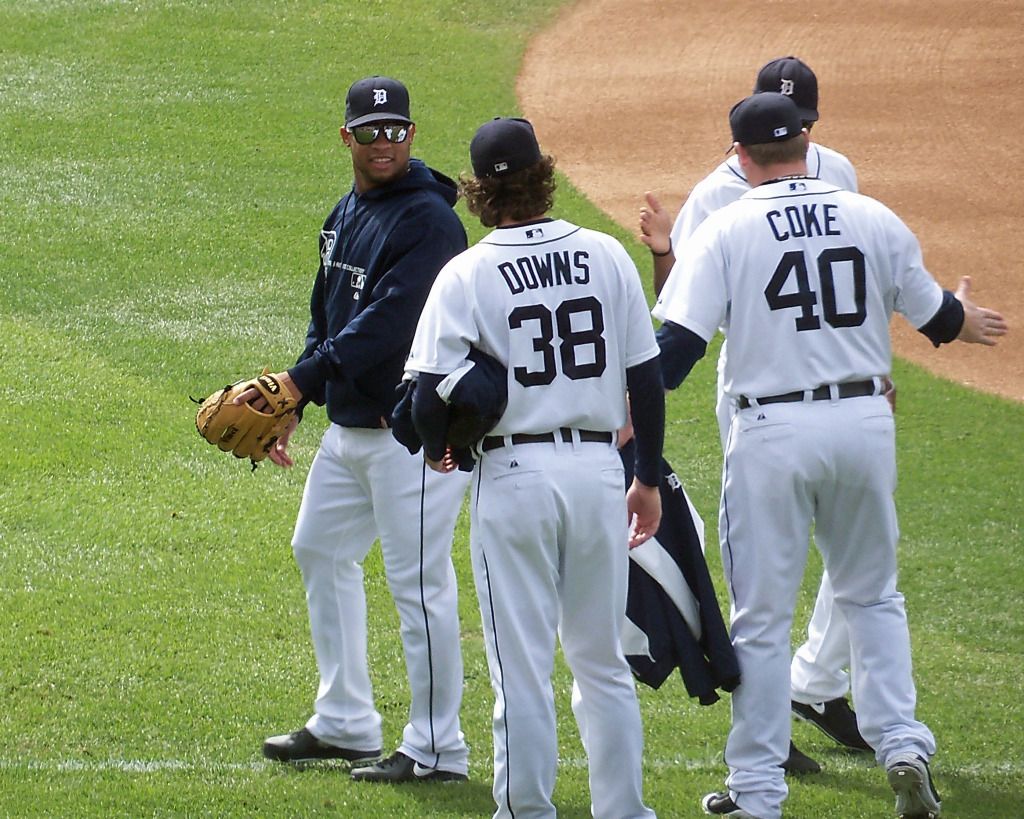 Doug Fister Miguel Cabrera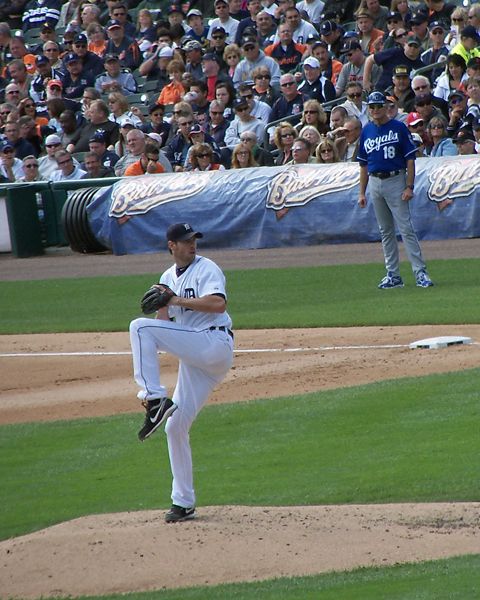 Prince Fielder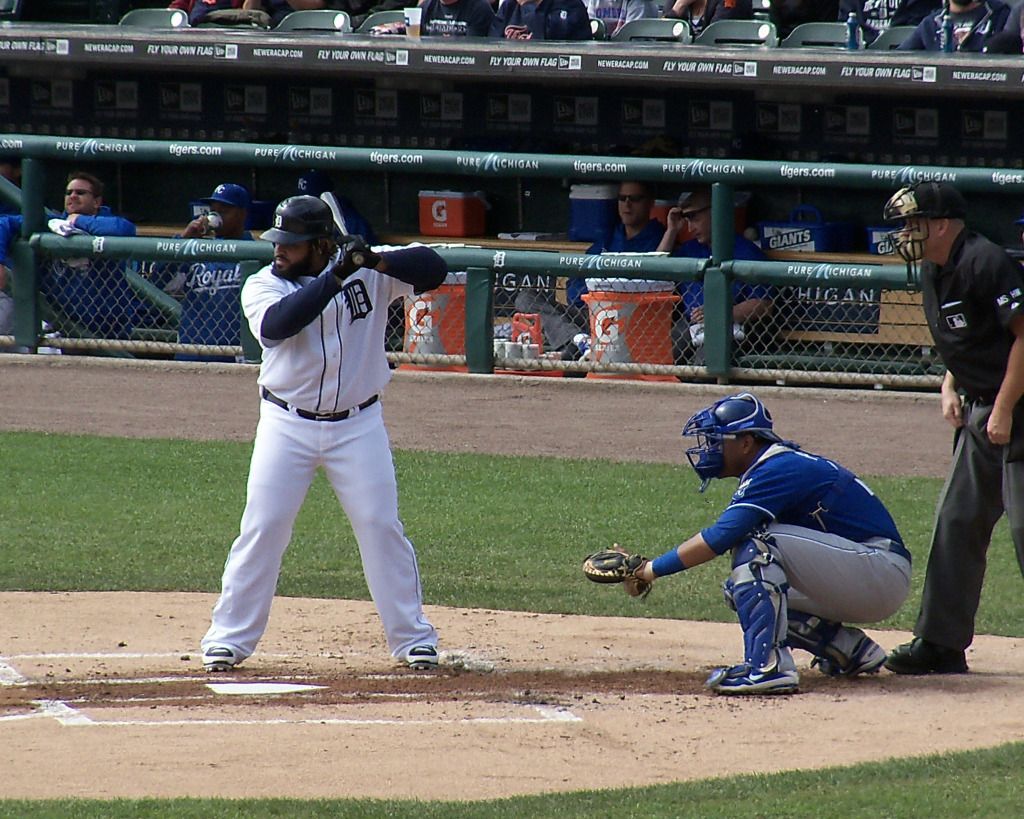 Delmon Young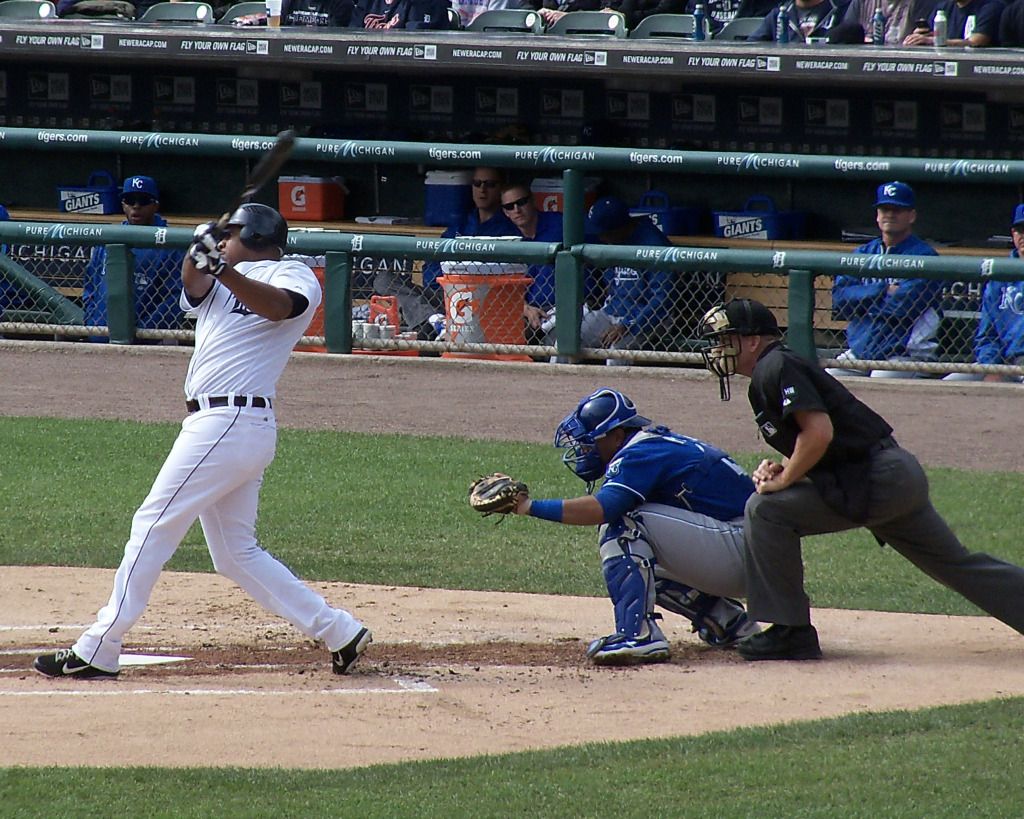 Austin Jackson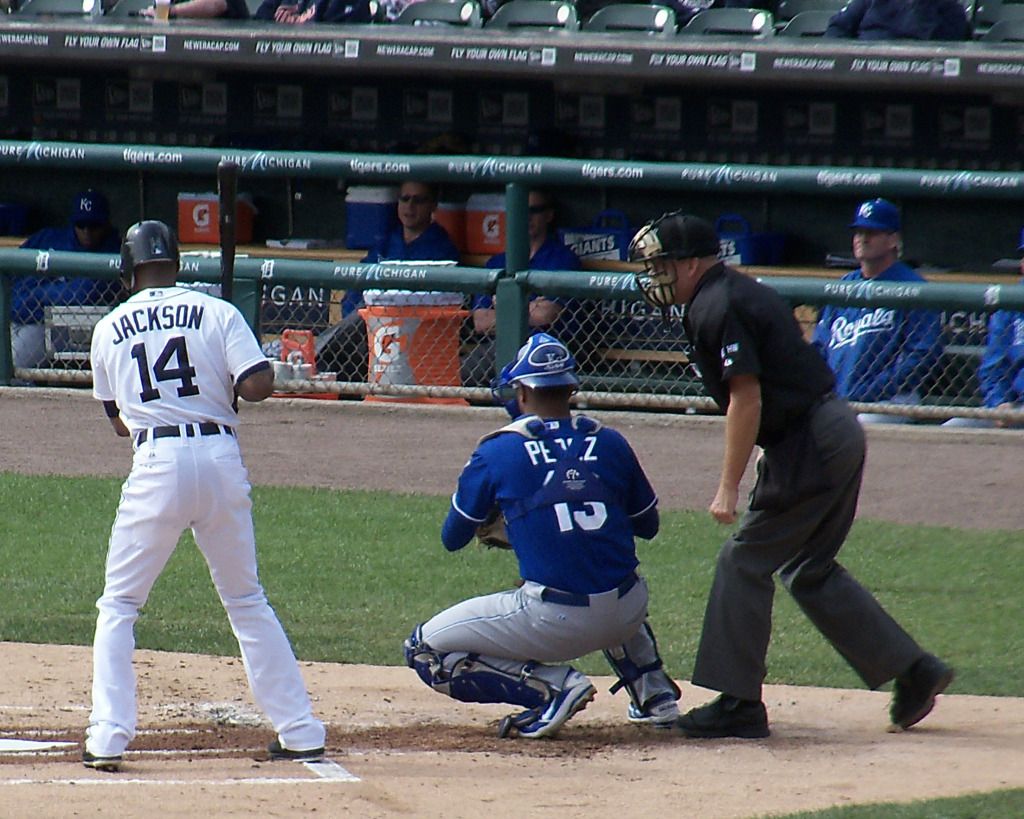 Infante, Dirks & Cabrera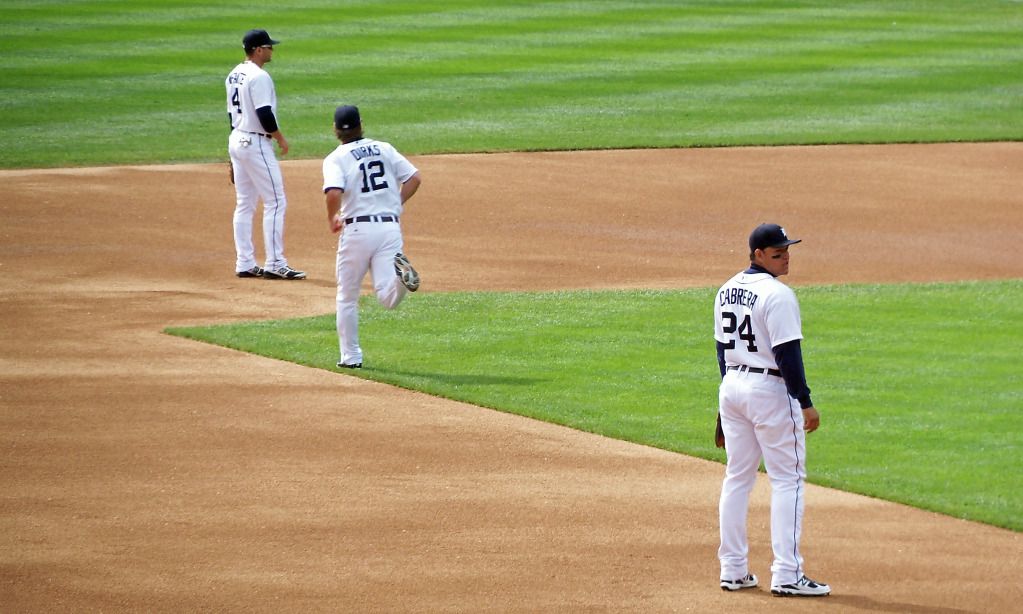 A trip to Comerica is incomplete without a visit from the Singing Hotdog Guy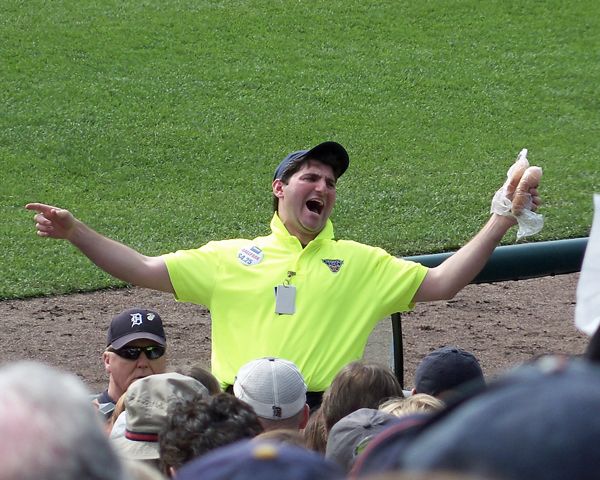 American League Central standings at the end of the game