I really don't like having to go to the gym to work out.
It just seems like such a chore to have to pack a bag, drive to the gym, get ready for your workout, do your thing and then drive back home. I did it for a number of years and while it definitely held me accountable and it afforded the ability to watch a lot of Judge Judy, it also sucked up a whole lot of free time.
But today, that is exactly what I am doing.
One of the perks of where I work is that we have access to the onsite fitness center (i.e. a free gym membership). I know. I know. What am I complaining about? It's just that I want to be outside! I want to feel the wind in my face. The fresh air in my lungs.
But no more complaining. Since I am not allowed to run, my bike still isn't fixed and I've yet to go out and buy a bathing suit suitable for actual swimming, it is off the gym I go. And it will be lovely.
In honor of heading back to the gym, I'm linking up wit Ari over at
The Pace of it All
for one of my favorite kinds of posts: What's In Your (Gym) Bag. I don't know why they are my favorites, one might say it's just from being generally snoopy but I always think they are fun.
My gym bag and its contents are pretty dull, but here it is in all its glory!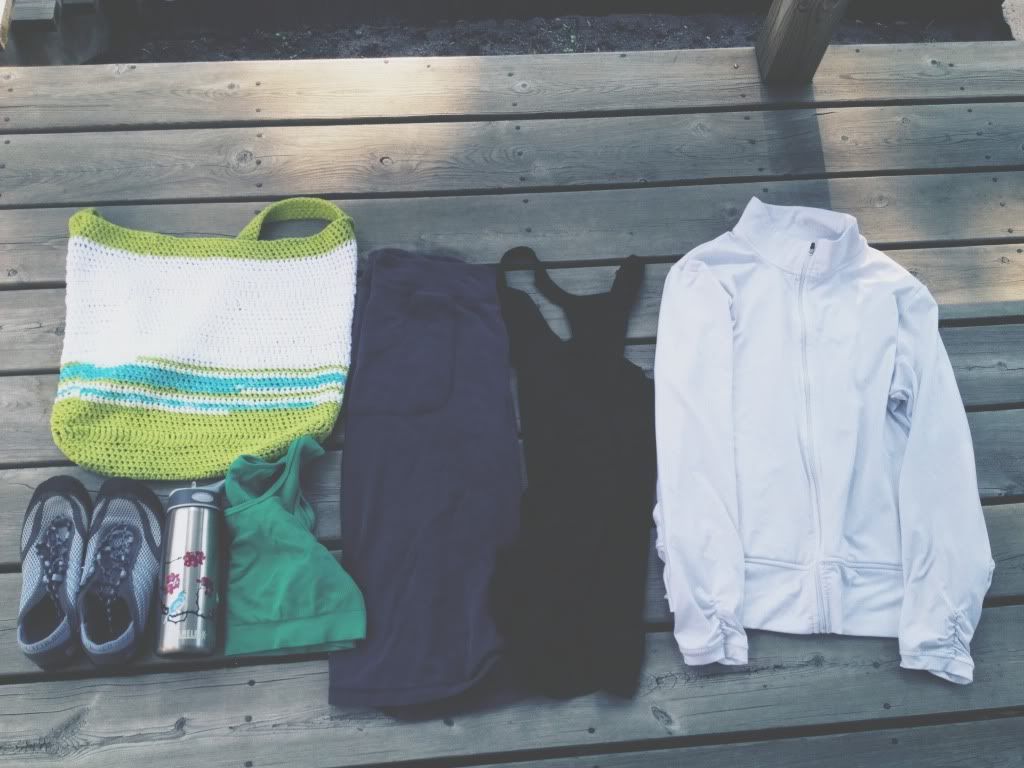 This is pretty standard for what I wear while working out whether it be at home doing yoga, while I'm out for a run or a now and now for the gym.
The only thing in this bag that I am loyal to in terms of brand are my shoes. I LOVE the barefoot line from
Merrell
and have three different styles of shoe that I rotate depending on the activity and the terrain. But my barefoot pace gloves are always my "go to" shoes. I absolutely love them.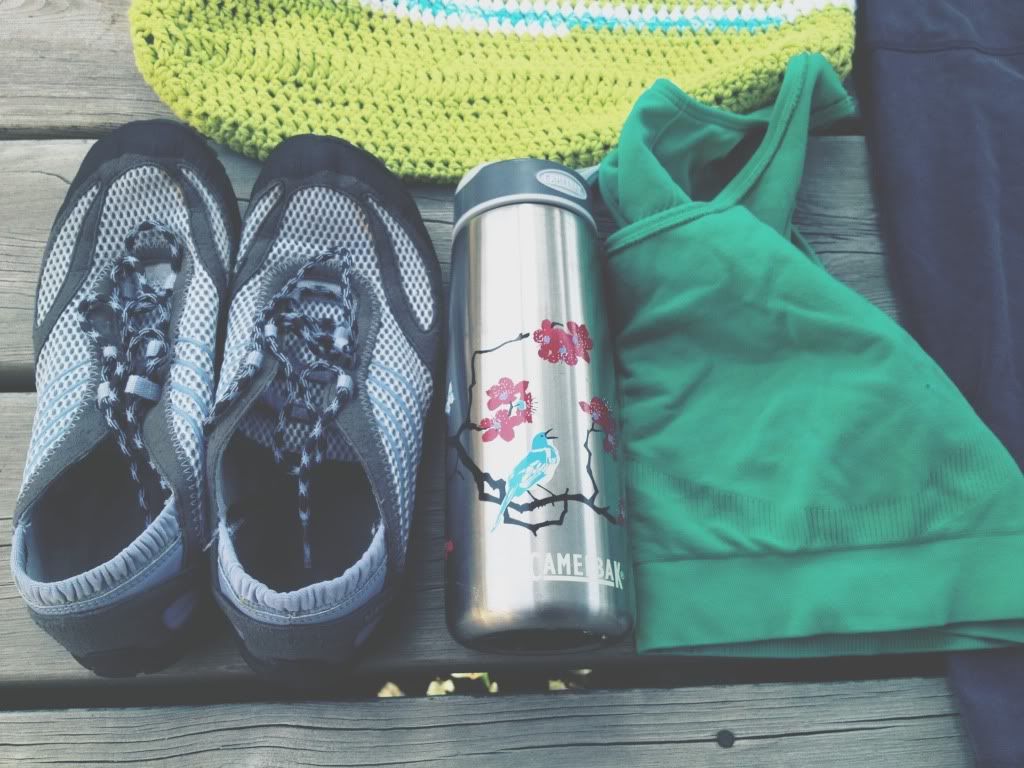 I'm not one who is big on extras but there are three that I always have with me, two of which are not pictured: I always, ALWAYS have a water bottle with me and it's generally one of three Camelbak bottles that I have my favorite of which is pictured above. You will always find me in a baseball cap (not pictured but it's a super sweet orange Detroit Tigers cap so hunters can see me when I'm out in the woods) to keep the sun out of my eyes and to attempt to hide the fact that I turn into a giant lobster when I work out. And lastly, my iPhone which I have by my side at all times with my jams preloaded and ready to go.
And the bag that holds it all together, made by yours truly. I had originally made this bag to carry around all my crochet projects, but when it came time to needing a bag for my gym gear, this was the perfect size. Plus, I can throw it into the wash with the rest of my stuff
if
when it starts to get funky.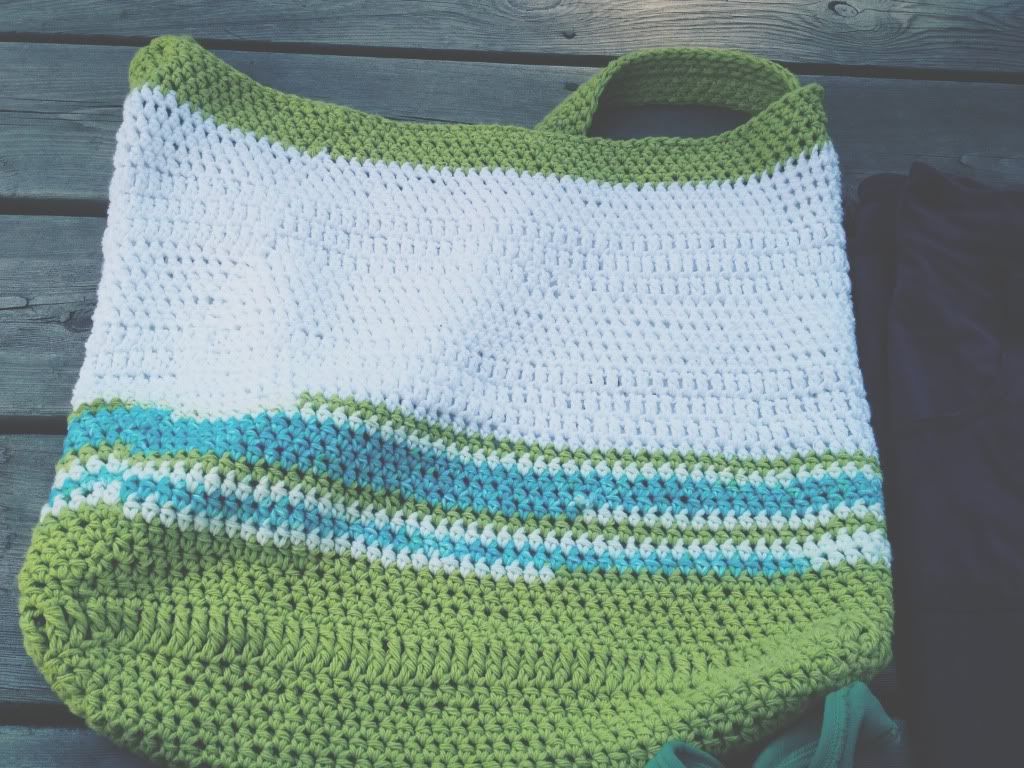 What's in your bag? Do you have any items you can't live without when you go to the gym?