Eeep!!
I am super excited to "officially" reveal my new tattoo. If you follow me on
Instagram
or
Twitter
, you've likely already seen it.
My friends tend to either laugh or roll their eyes when I tell them I have a "wish list" of tattoos and a list of ideas for tattoos that is a combination of a folder on my computer, a
board on Pinterest
and a plain 'ole notebook. And there are even some who say "Huh, I never thought you were that kind of girl."
Side note: What does that even mean?! Three people told me that the day of my appointment for this new one. People are weird.
As I said in my
post
the other day, not all of my tattoos have a special meaning or story behind them. They don't all symbolize something special or a moment in time. This one on the other hand does and I absolutely adore it.
If you've spent any time on the blog you may have noticed I live and breath music (one of the saddest things for me is that I'm tone deaf and don't have even the slightest bit of music talent in my bones--I think this is why I appreciate what musicians are able to do). It provides the daily soundtrack to my life. I listen to it when I am happy, sad, at work, at home, walking the dog. Any chance I get, it is on in the background.
Music keeps my head in the clouds and my feet on the ground. It keeps me who I am.
I've known for a long time that my "next" tattoo would be related to music, it just took me kind of a long time to figure it all out.
Friday, I joined my friendS Jen and Brittany went to see Shannon st
Acorn Tattoo
in Traverse City to get some ink done. She was fantastic to work with. We all went in the general ideas of what we wanted and all walked out with tattoos that we love!
My original plan for this tattoo was to have it done in two parts--the anchor on one ankle and three music notes on the other ankle. The anchor because music keeps me grounded. And the three music notes to represent me and two of my closest friends, (V & H) who were brought together by the music.
Brit had a feather done (sorry, no photo of that one), Jen a tattoo of Michigan and me with my anchor.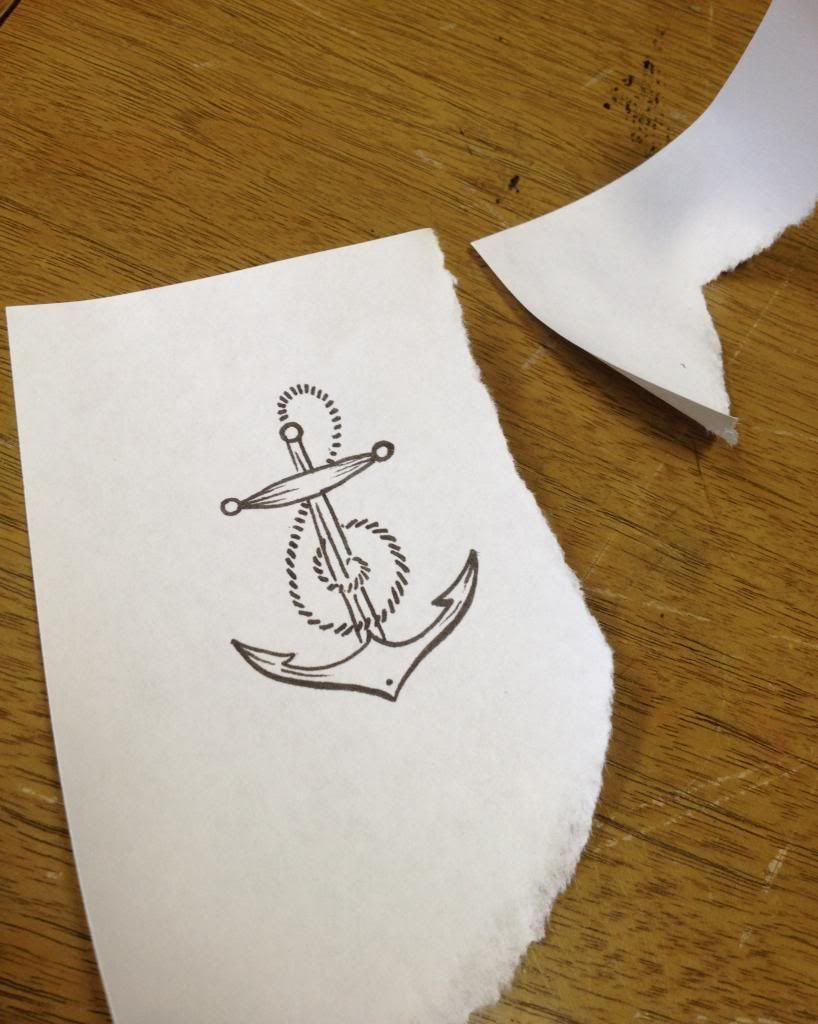 Shannon working on my tattoo.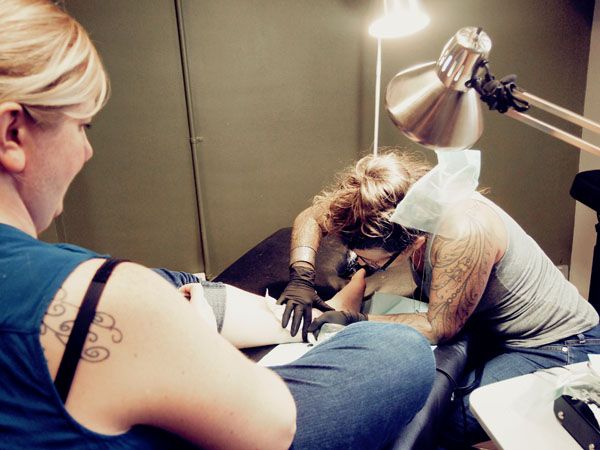 Progress.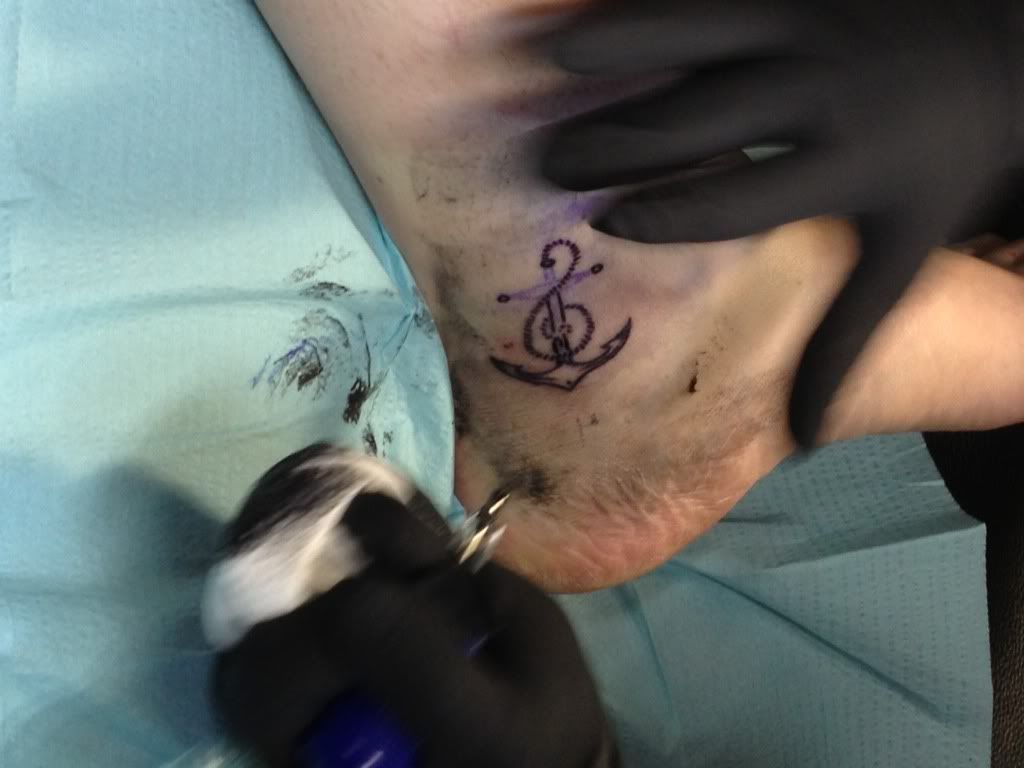 The final tattoo!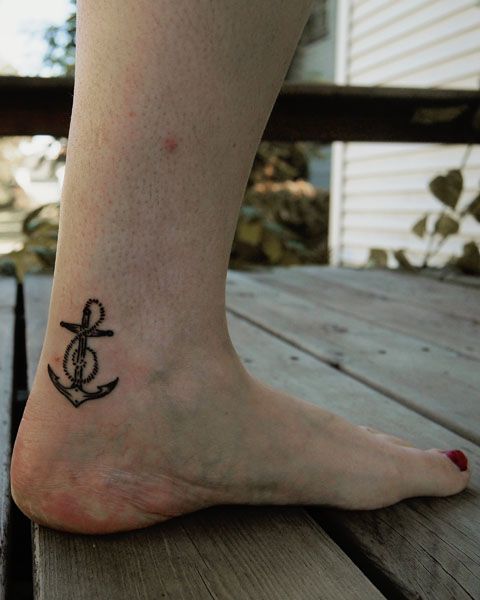 To say I am happy with how the tattoo turned out would be an absolute understatement. It turned out far better than I had expected. I will definitely be making an appointment to see Shannon again to get my next piece done.